Saturday, Dec 17th
Ever hear of Chiricahua National Monument. I had not, but Jayne had….We started out just to go to Wilcox to see the area. Stoped at a great barbaQ place for lunch. It was in a old railroad car that had bee added on to. I could tell Jayne did not want to go in, but did for me. Glad we did as it was really good!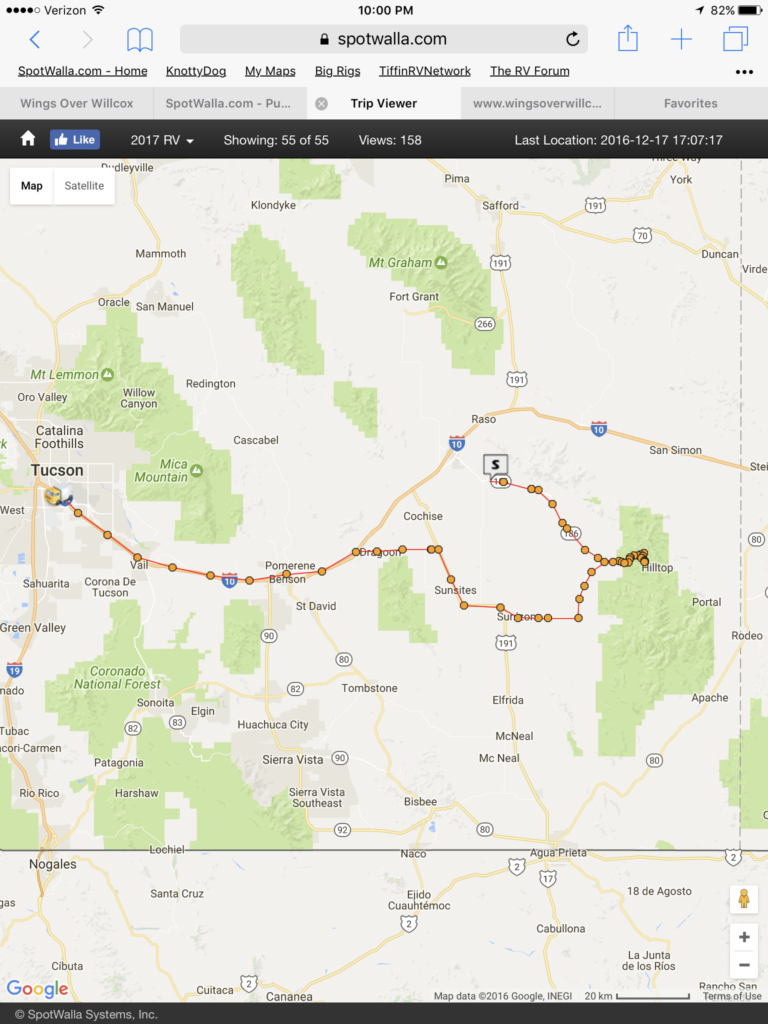 Jayne had read about this place, Chiricahua, so we headed that way..started the tracking app on our way snd it shows where we were and our route back. Below is a map of the park…thata about a 7 mile drive up to around 7000 feet
The rock formations are just outstanding….they have been formed over the years by weather….the pictures just do not do justice to the formations..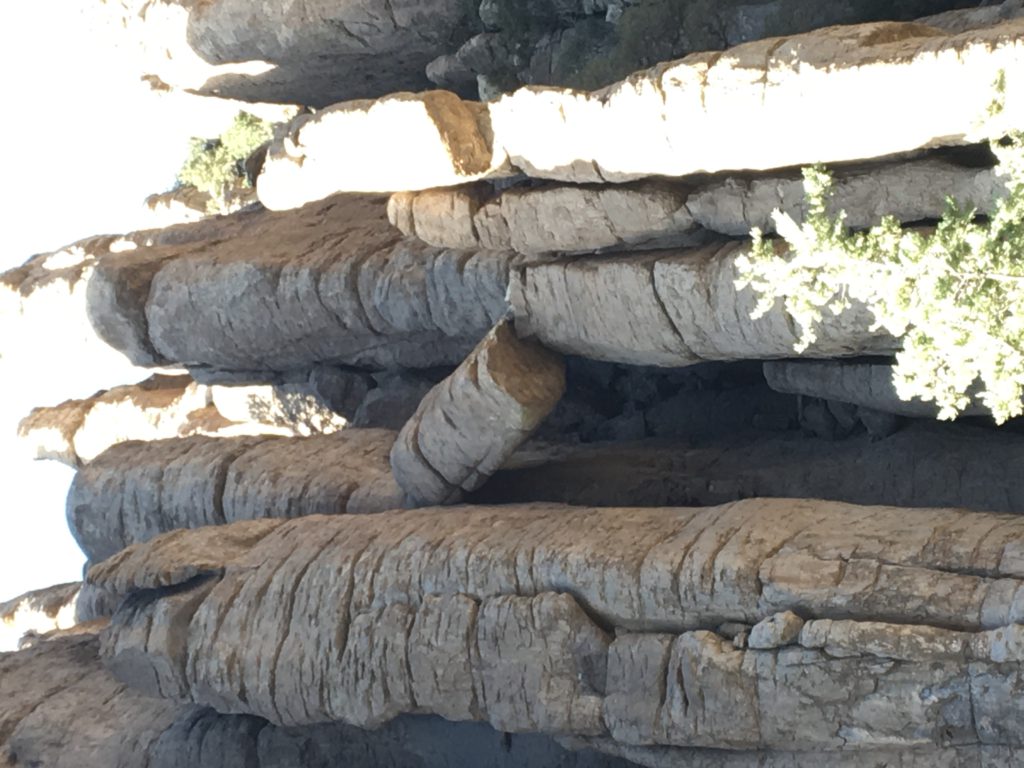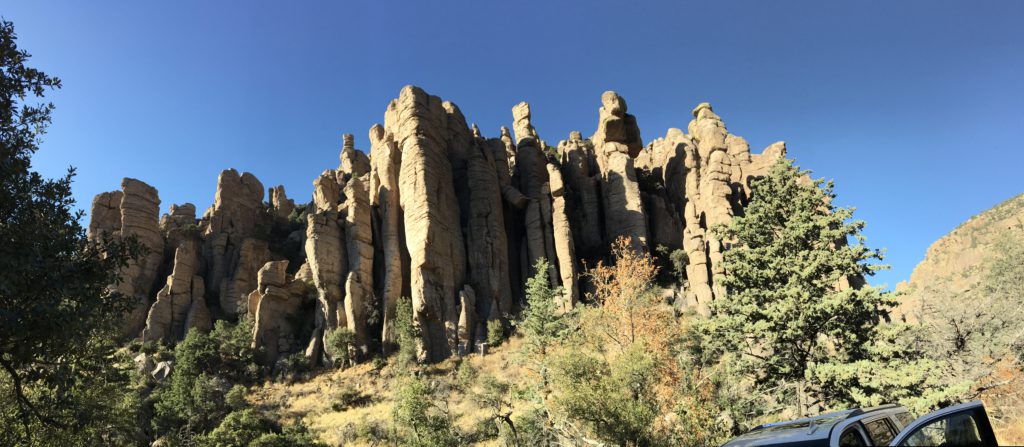 At one of the look outs the sun was reflecting off the tree branchs that still had ice on them from yesterdays rain..
On the way back we came across deer in the tall grass
Tuesday, Dec 20th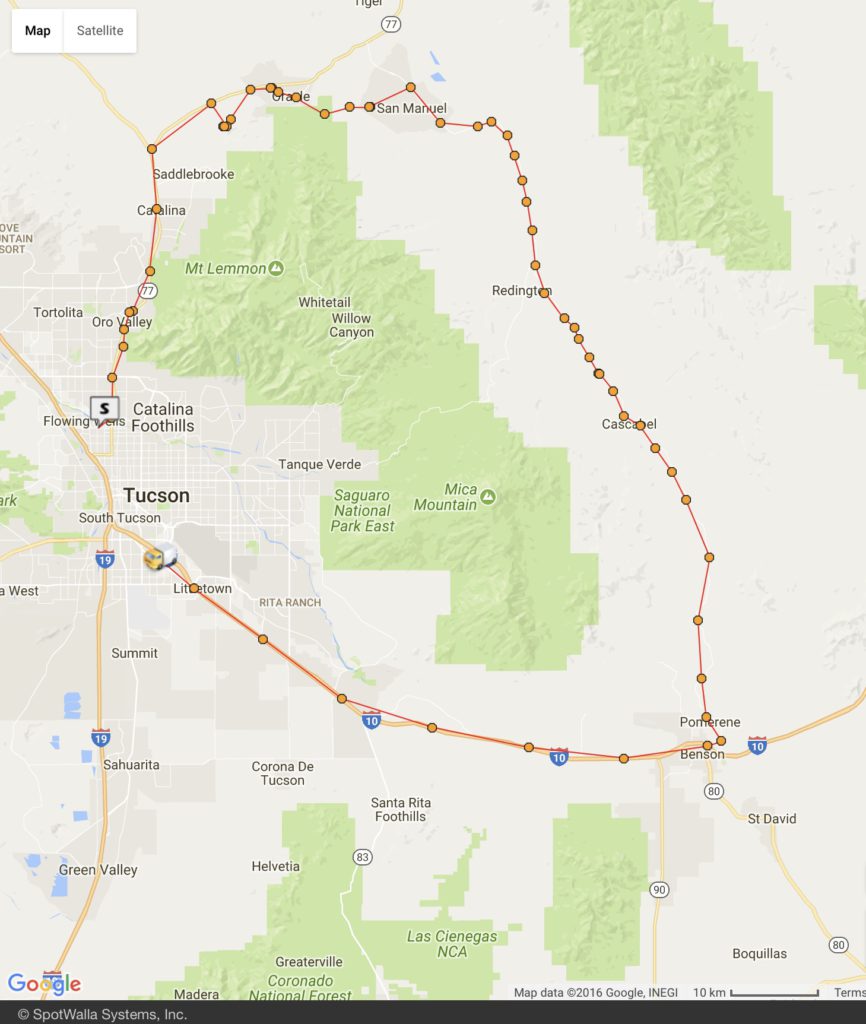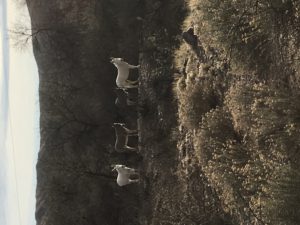 Went for a drive up to Oracle and ended up making a loop back on the Eastern side of the mountains. Over 40 miles of that was a gravel road with a lot of wash boards in it.  That is really deselate country!  Jayne was luckey and spoted an Owl sticking its head out of a cactus hole.   See the photo in the Tucson wild life photo album…..The cactus formations  were outstanding..and of coarse these Jack Asses
Friday, Dec 23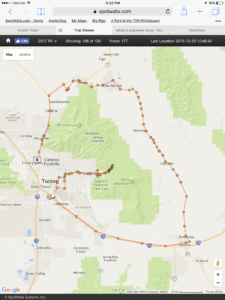 On the last trip, we were going to cut thru on Redington Rd, but thought it was much ruffer than the road we were on. Today we decided to see the Tucson end and drove part way thru the mountians.
As we drove up the dirt road full of holes, several off road buggys came by. We chased a few Hawks that were soaring above and lead us to a canyon that had runing water and water falls.
Monday, Dec 26th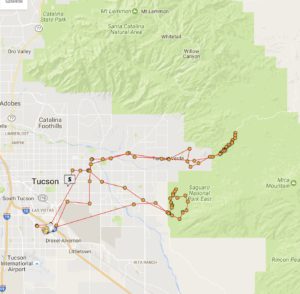 We took another drive to the Sagurao National Forest East.  This is just South of where were were earlier this week.
It is about an 8 mile look thru the foot hills filled with Cactus, but filled with Snow Birds.  Crowded is the best word.  We could not even stop snd take pictures as there was alwas a line of cars behind ..there were not a lot of birds anyway.
At the visitors center there was this 3D mural that showed all the various animals in the desert..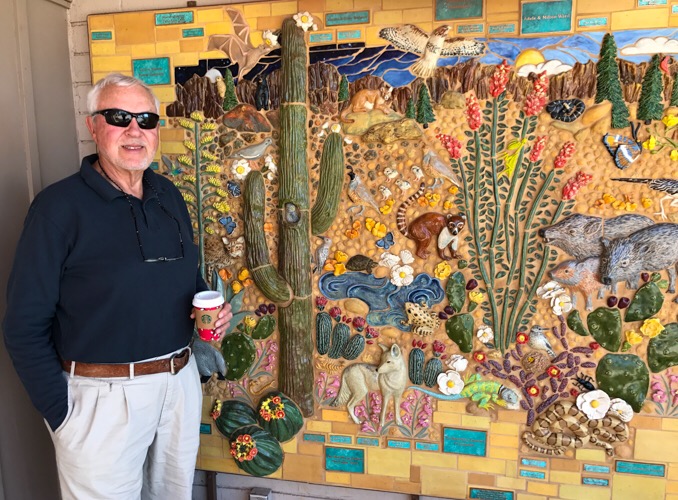 Then there was this strange animal…