Tuesday , Oct 11
Up at 03:30 so we can catch the bus to the airport at 04:30.

Lots of paperwork I guess but Kevin, our photo leader, had it all arranged.   After the customs  and paperwork cha-cha we had about 40 minutes to wait until boarding
As we landed in the Galapolas I felt we're were landing in the Arazona desert. Flat, sand, cactus ….
Again the paperwork cha-cha..only this time $100 each entrance fee.
We loaded on to a bus for the 15 minute drive to the marina and when We arrived there were 3 boats swinging at anchor. One had a slight list to STB ..that was ours..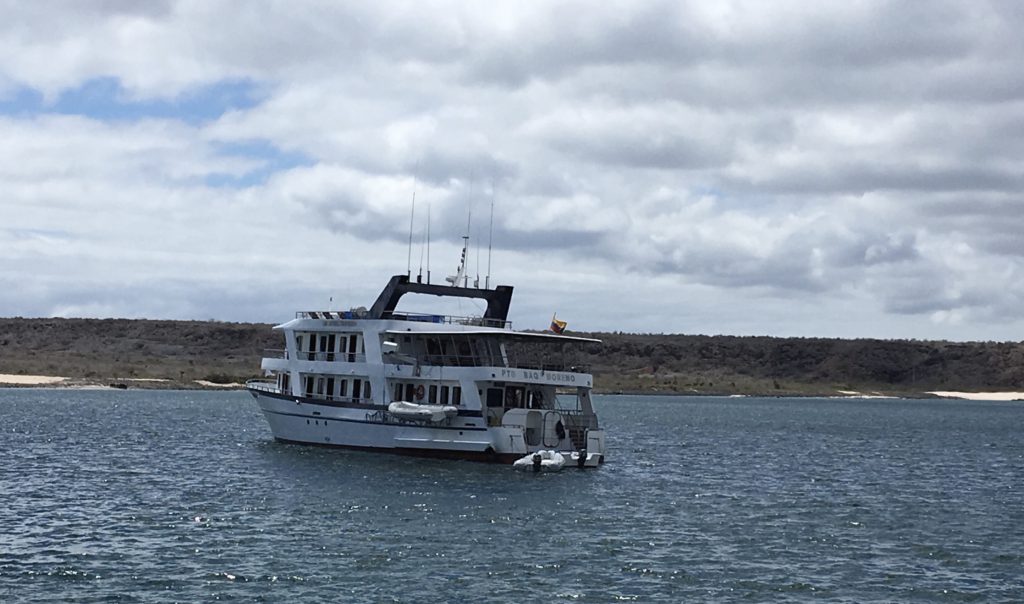 After were were assigned our cabins and lunch, which was very very good, we motored to an anchorage on Santa Cruz, boarded a bus and headed to a private reserve for the 
Tortoise. 

Back at the boat in time for dinner at 7 and then a review of tomorrow.



Spelling errors are my iPads fault