We arrived late last night ,or should I say thus morning…about 12:30am..right to bed.
Today we took a city tour of Old Quito…really something…
Quito is at about 7500 ft and in a long valley with nothing but windy roads.  Most of shops were closed, it's Sunday, but still interesting.  The Churches are beyond belief …gold gold gold.
Quito is also right on the Equator..we were driving and I noted we were South…then we came to the big 000 as we headed North..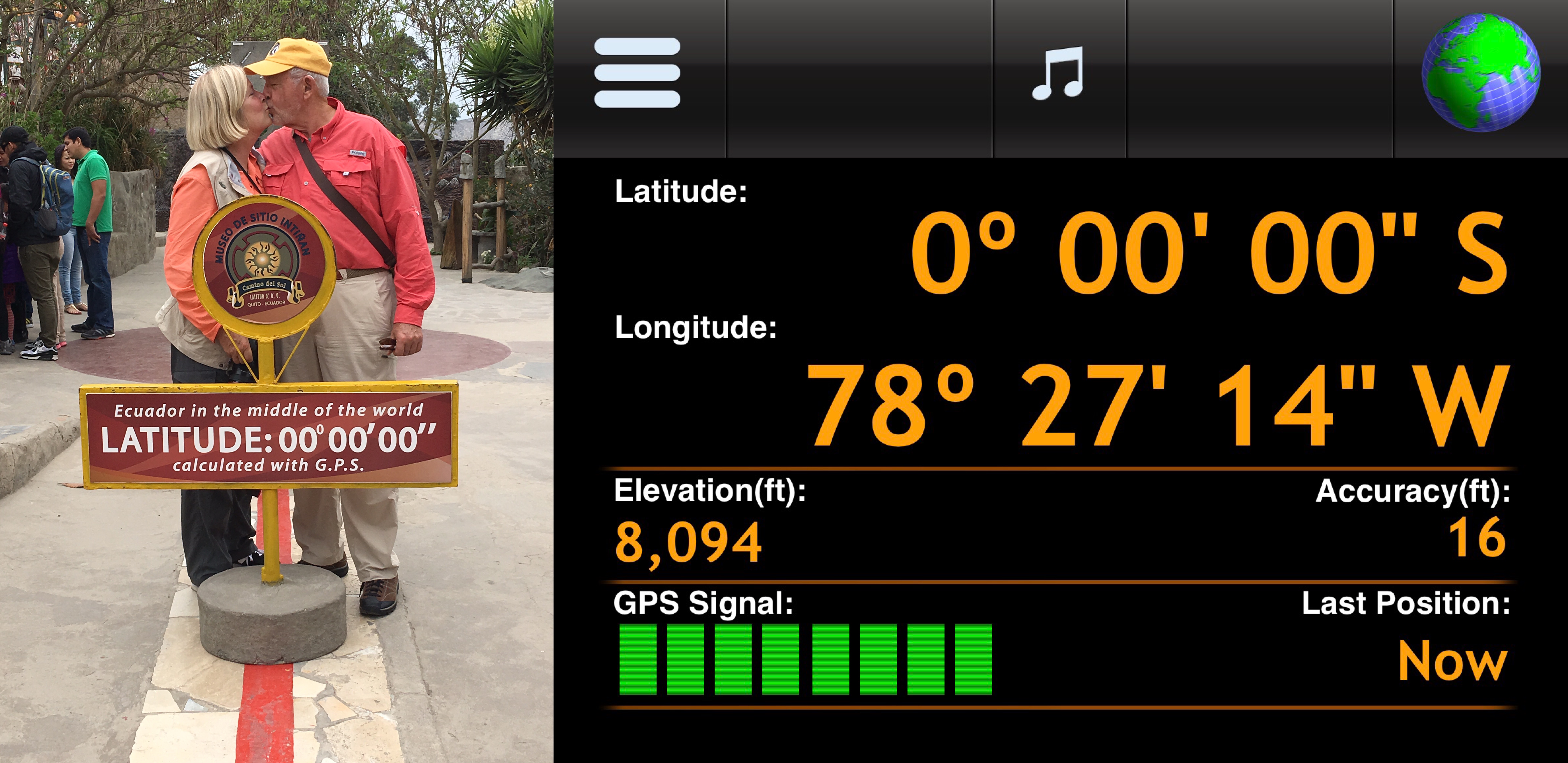 And YES …the water swirls  clockwise on the South Side….
The place we had lunch solved this girl/boy bathroom problem…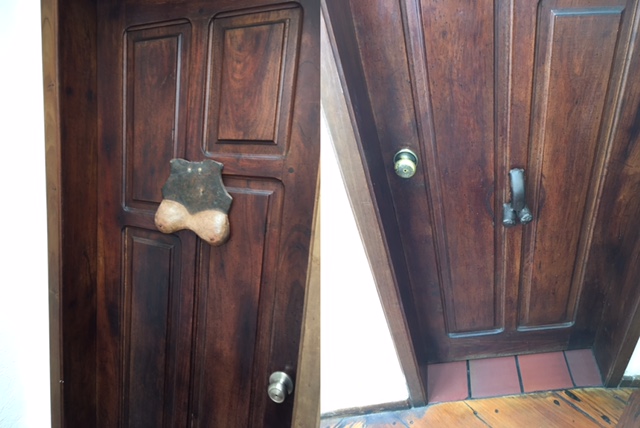 Just as a reminder..if you tap on that WHERE WE ARE button you will get a map showing our tracks…use the adjustment tab to select the time frame and zoom in to see greater detail…
Monday…Oct 10
PAPALLACTA PASS AND GUANGO LODGE
Well we took our first birding trip East over the mountain , 13,000 ft to a small  lodge to take hummingbird photos.
Jaynes is having fun…not sure about the lady beside her..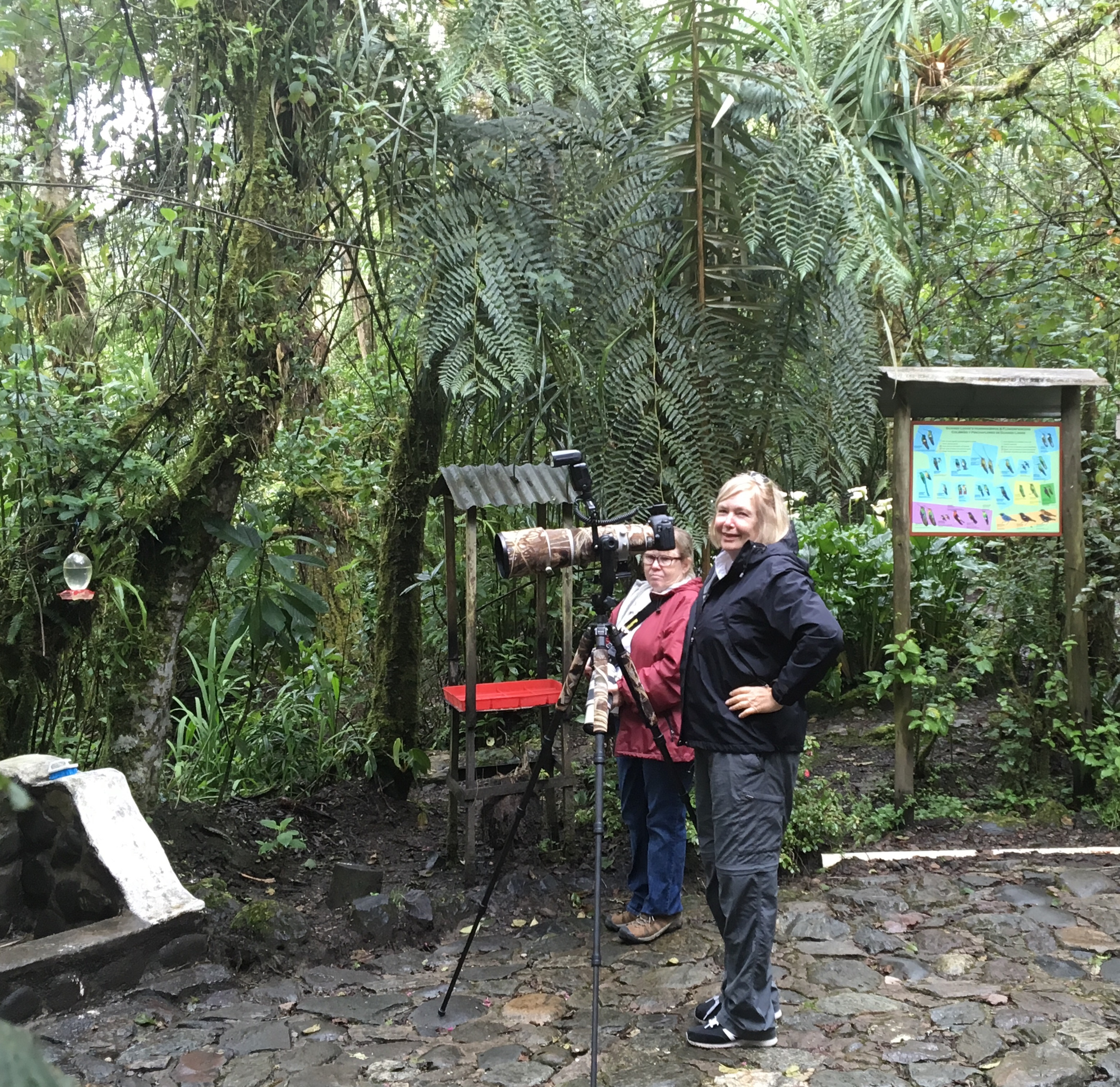 Spelling errors are my iPads fault