Up 95 from Yuma is the famious Qusrtzite.   Out in the desert with 1000s of RV all around on the BLM land.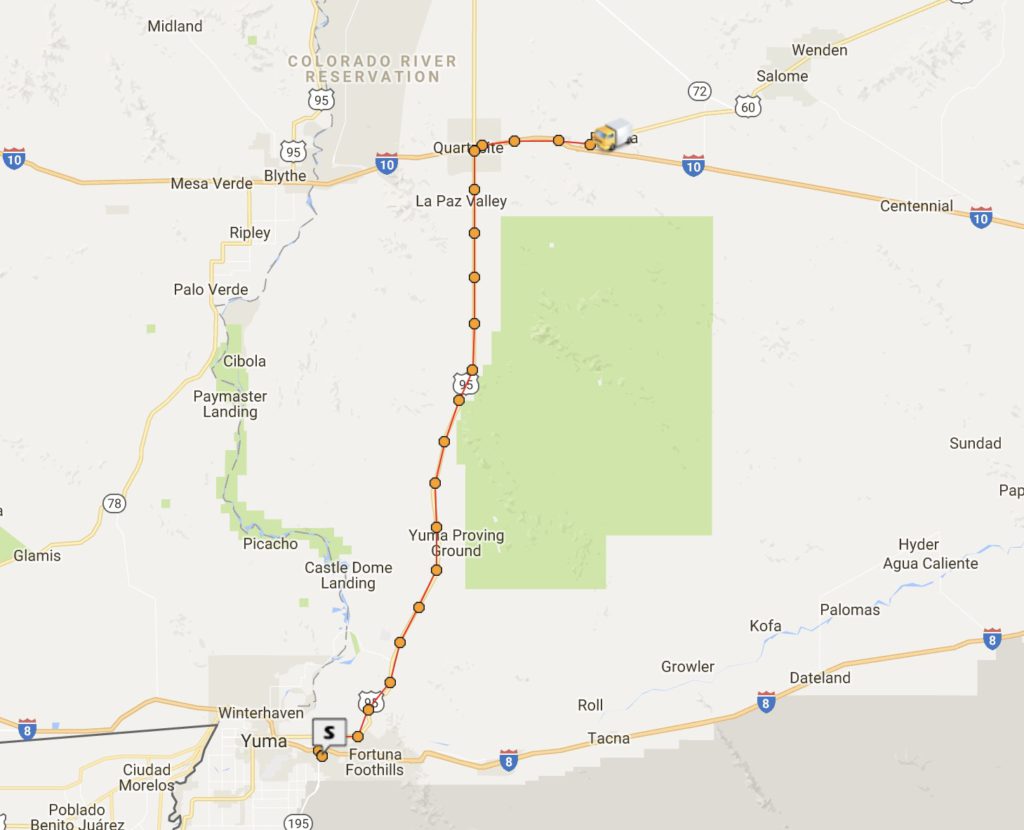 As we got closer to Quartzite we began to see cluters of RVs  We chose to stay at a Park about 13 miles East, Desert Gold.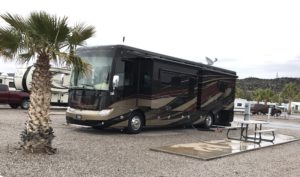 You never know what they are really like, but this one is nice.  Great Wi Fi and nice gravel pull thu.
Jan 20….
Watched Pres Trump get swarn in…just about 1 minute before, the power went out..somehow the inverter did not kick in as it should and the TV receiver went dead…what a disaster!  Jayne was panic stricken, got the wifi up so she could watch on the computer.  For some reason , the receiver took longer than normal to reboot.  Finaly, it came back just in time for Trumps speach.
Been raining on and off today. We drove into Quartzite and looked around.  What a zoo!  I guess so many RVs come here for the winter and  all kinds of "SHOPS" sprout up.  Most are junk…..

We drove thru one of the camp grounds on BLM land..
Jan 21…
Today is the opening of the RV show….Jayne has been very tolerant. We arrived about 10am and found a $5 parking place.  Not a lot of RV dealers, but a huge tent of stuff..tent was maybe 100 yards long and basicly 4 rows. It was packed!  Was very hard to even walk.  Not really fun  if you wanted to stop and look at something.  There was nothing really new.  Lots LED vendors..kitchen vendors ….rags and glue.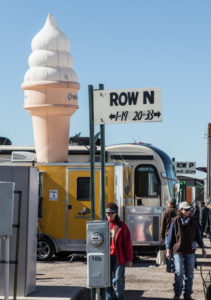 After walking the tent we went out side to all the tents ….100's…one area has the rows A to Z.  We did Z down to about L and decided that was enough.  After awhile you start to see the same things..nothing of real value.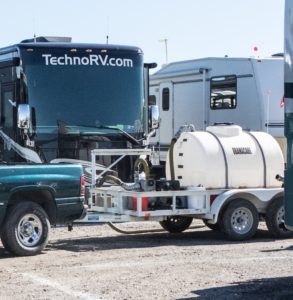 We were walking thru the area the vendors for the show had their RV's, kind of like a marina where the pump out boat comes around….we will is a pump out wagon….note the writing on the tank (tap to enlarge)
Jaynes photos tell the story…
Tomorrow we are off to Palm Desert…