Monday, Oct 17
When we awoke and looked out….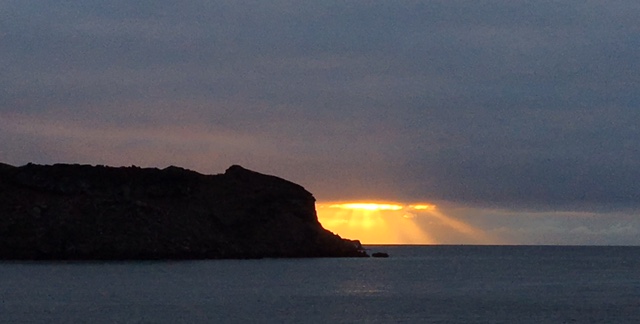 Up at 5:30 again..breakfast at 6:00 and on to the pangas at 6:30 for a morning ride along the volcanic formations to see the penguins. These are the northern most penguins, small but with the white tux on..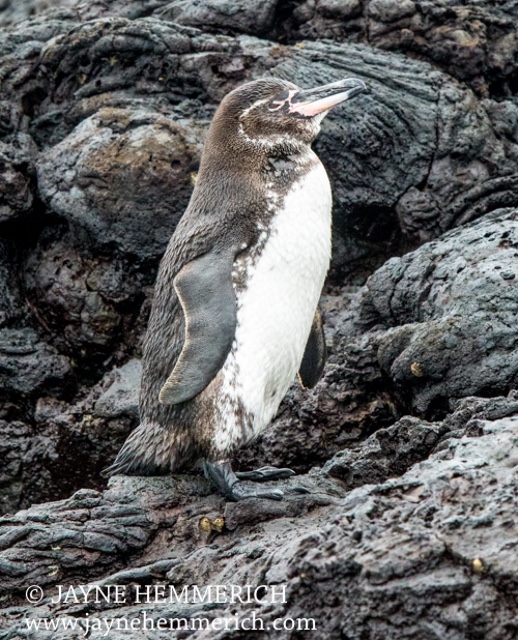 The Island's Pinnacle Rock is an icon of the Galapagos landscape.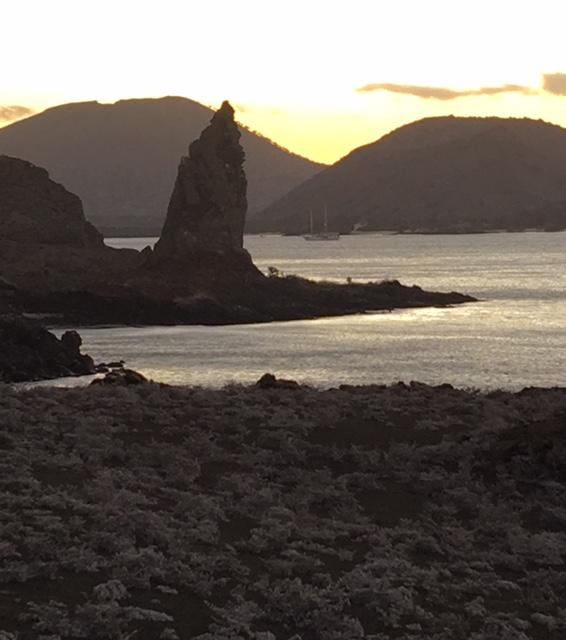 Some went hiking on Santiago to visit the incredible volcanic formations from a eruption just over 100 years ago. We did not go, the Landing point was not something my or Jaynes knees would enjoy…the sea was ruff and the ponga was just to unstable..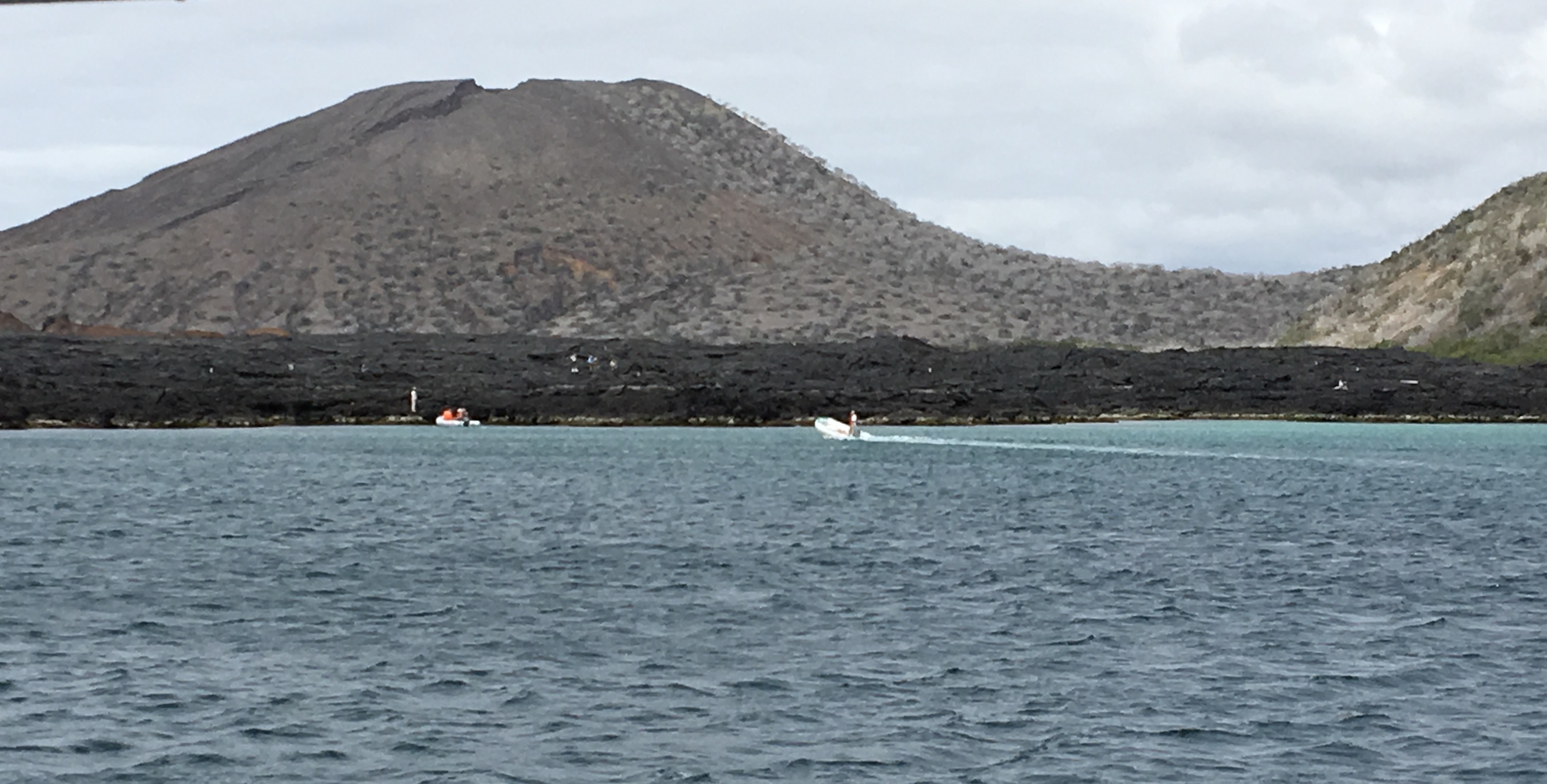 The weather has been great, very overcast in the AM, cool ,but the sun comes out around noon. I thought it would be much HOTTER.
Later in the afternoon we headed to the base of Pinnacle Rock for a hike to the top….a long board walk and the 370+ steps to the top.. wind at the top was at least 40 kn…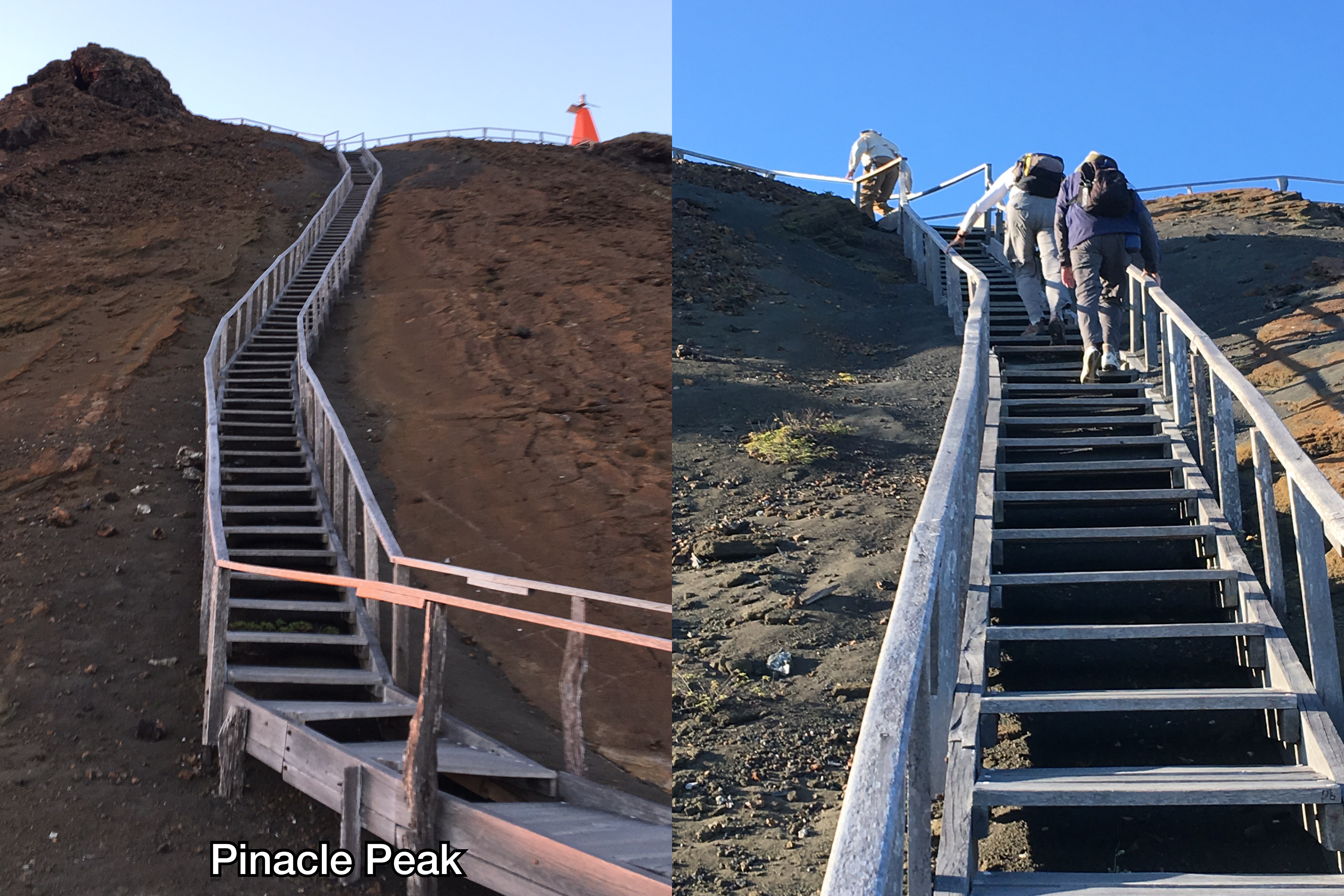 For those who saw the movie Master snd Commander, this is where the doctor climbed up and saw the French fleet on the other side of the island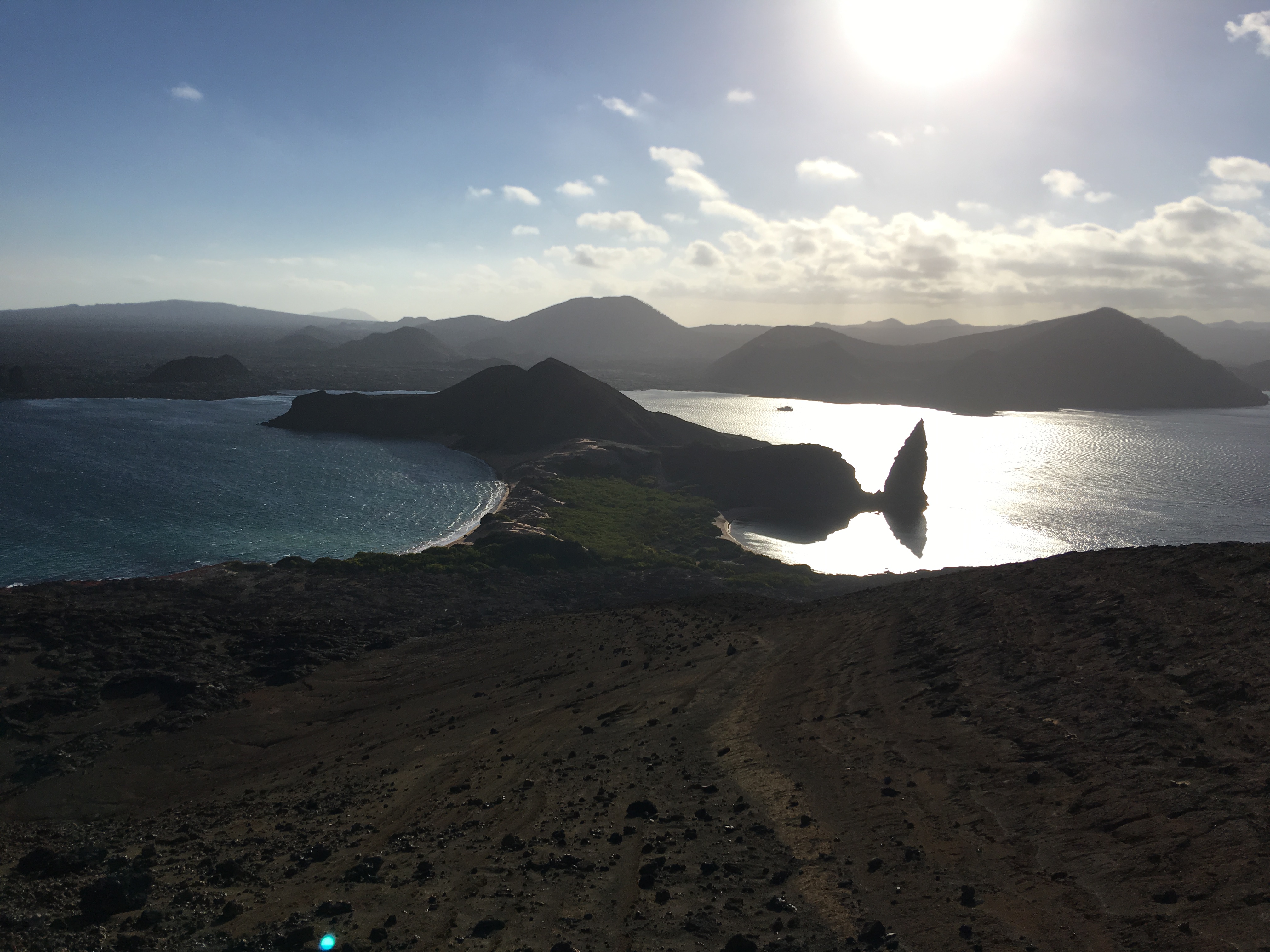 Got to say..it was a long walk up…
and then back to the boat for a farewell drink and dinner ..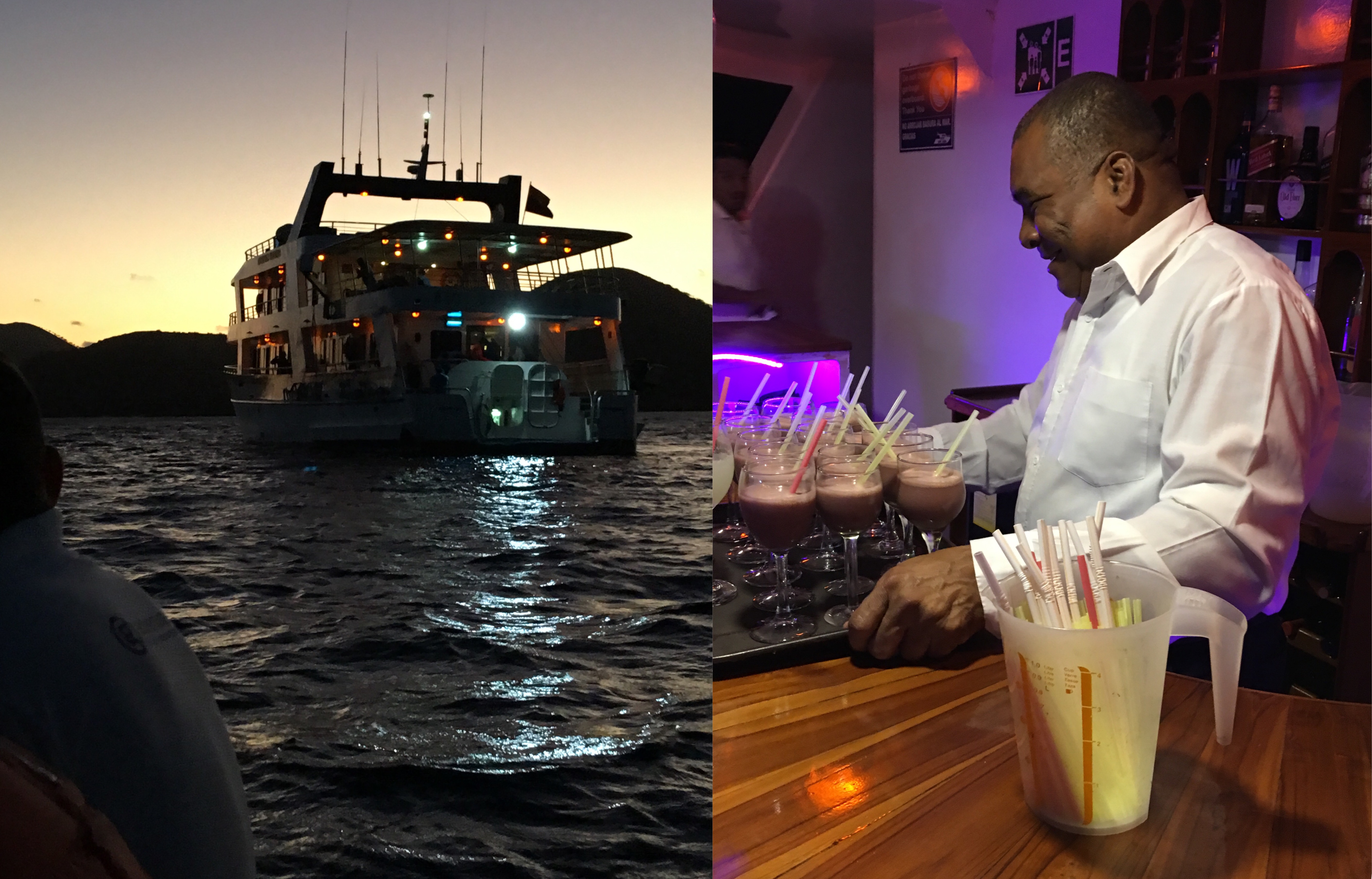 Tomorrow….back to Quito..
Spelling errors are my iPads fault