Last nights cruise from Esponola
was very, very rock and roll.  So much so, that we tried to hold on to each other in one bed…that did not work to well either.
Breakfast at 06:00 and on the ponga at 06:30 for the Green beach.
I think it should be gold beach as there was more of a gold tone than green.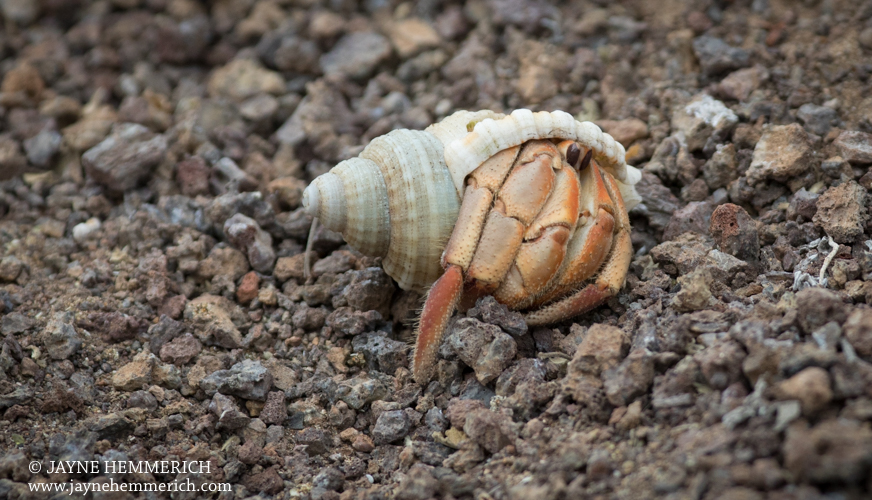 Short walk to a lagoon where we found Flamingos!   Again Jayne got  lots of photos…

we continued on to another beach where there were lots of ghost crab designs…and a big Turtle track..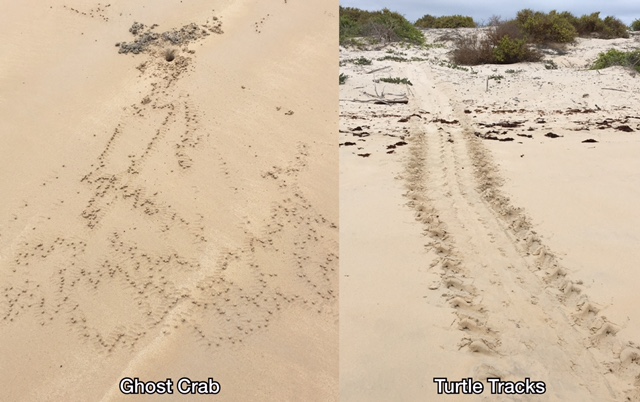 After the walk, the next event was to stop at this islet and take the ponga around to look for a special Mockingbird.  You are not allowed on the islet…Jayne and I decided to remain on the boat.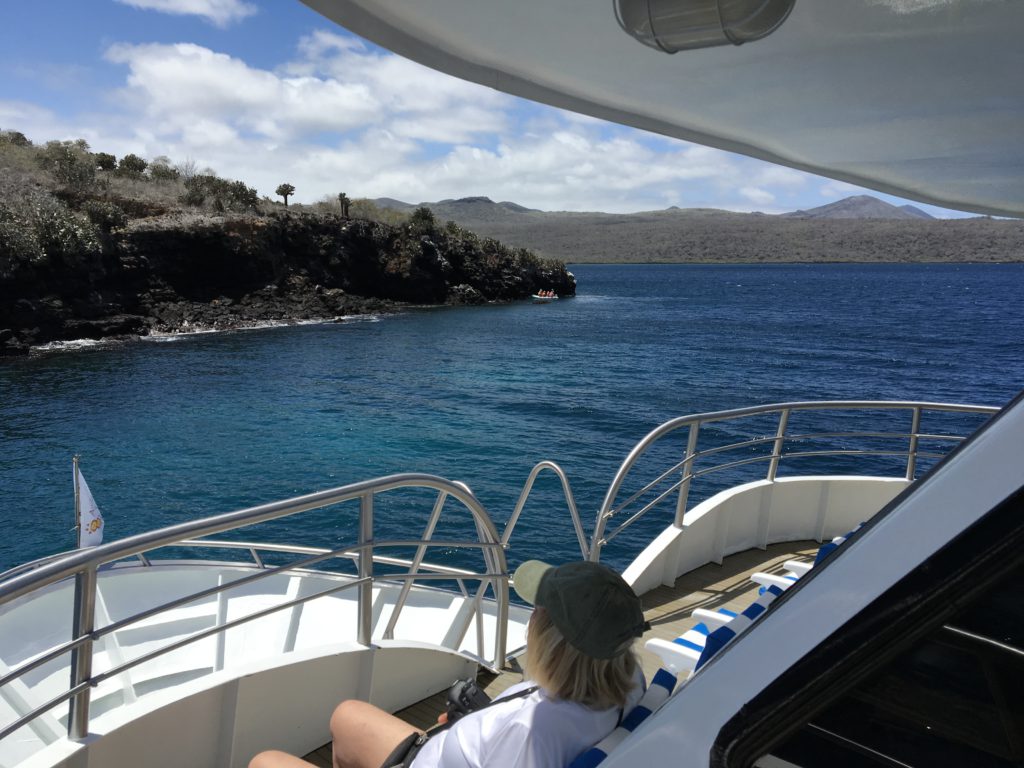 Sitting up front we could see the group on the ponga, but then the Captain started to move the boat and positioned the bow about 20 yards from the rocks and moved the boat sideways all along the shoreline clear around the point in the above photo.  Wow..we had a ring  side seat.  Jayne again got some neat photos.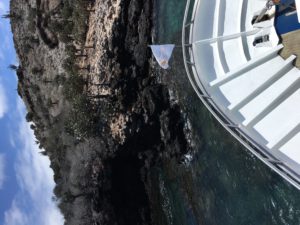 Off to the Post Office……
Way back in the time of the whaling ships, the sailors would drop letters in a barrel to be picked up by sailors heading the opposite direction and hand delivered to the waiting spouse.
This spot is the old location of the post office…

Anyway, we were to put post cards in the barrel and sort the ones there to see if we could deliver any.  None for the San Juans..I looked..
Spelling errors are my iPads fault