Saturday, Oct 15
The only nesting area of the endemic Waved Albatross! Blue-footed and Nazca Boobies nest along the trails. Warbler finches and Large Cactus Finches flit among Sea lions and Marine Iguanas.
The morning started slower today, breakfast at 6:30 and boarding the ponga's at 07:00 for A few hours on this big beach. We were greeted with several mocking birds who want water…they are not afraid at all and climb all over you looking for water.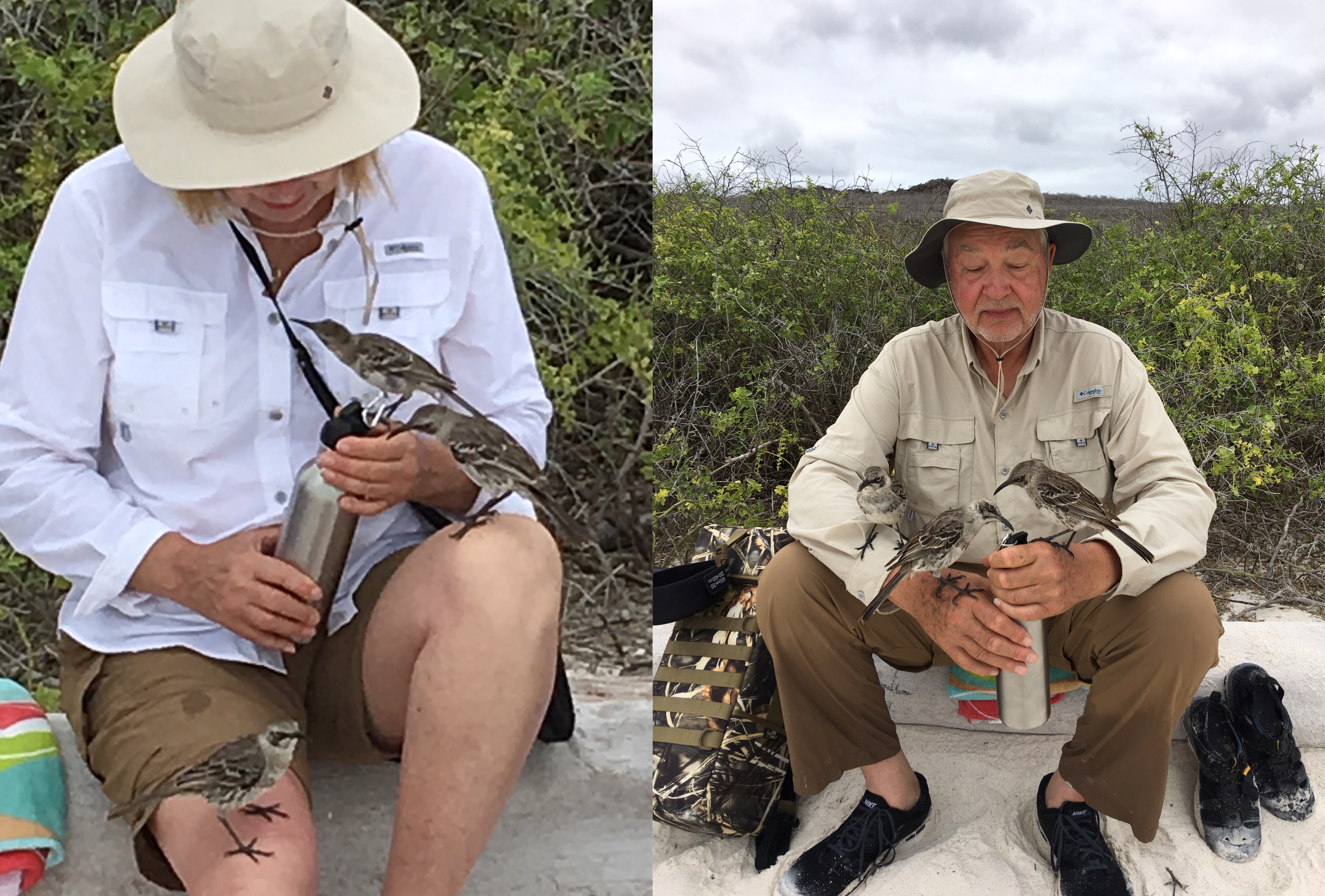 There is no water on this Island and these Mockingbirds depend on rain or the morning dew, but have learned to get it from tourist who ARE NOT supposed to give it to them. One guy ( not me) in our group got called out for sneaking some to a bird or two.
There were a bunch of sea lions on the beach…just walk up to them. Again, Jayne got lot and lots of photos. We also found what must be a small whale ..
After lunch we again hit the trail only this time it was ROCK AND MORE ROCKS. The trail was nothing more than a bunch of volcanic rocks you made your way thru. Probably a mile or more to the top of a cliff where the Albatross nest and fly off the cliff. Jayne got several great shots and video of the Albatross doing there mating or good-by dance. Several baby Albatross along the trail on the way up.
A hard walk, but worth it!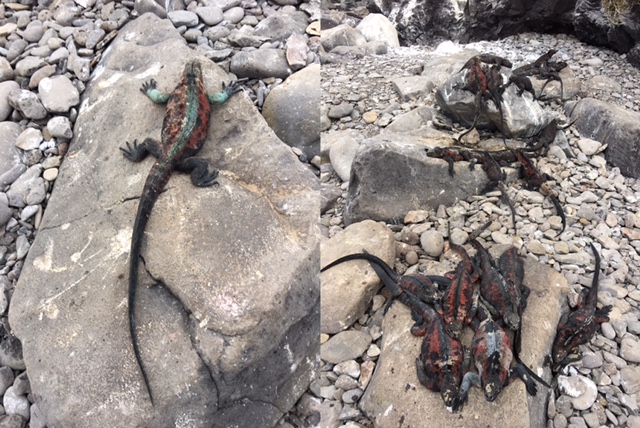 Spelling errors are my iPads fault