Wednesday, Oct 12
After motoring most of the night we'd arrived at  Genovesa  small island way North known as the Bird island.  Up at 05:30 breakfast at 06:00 and on our way to the island at 06:30.. it was a wet landing so that means our feet will get wet at least.
I must say, that after seeing the other cruise boats closer, We are glad we are on this one.  The cabins are clean, nice and the width of the boat, so you get a nice cross breeze….it seems the larger boats are enclosed and air conditioned. Ours has air conditioning also, but this time of year…we do not need it. Also we only have 8 cabins…16 people total.
The landing was on a sand beach and was uneventful, but the Red-footed Boobies were there to great us.  All kinds of birds that I am sure Jayne will post somehow.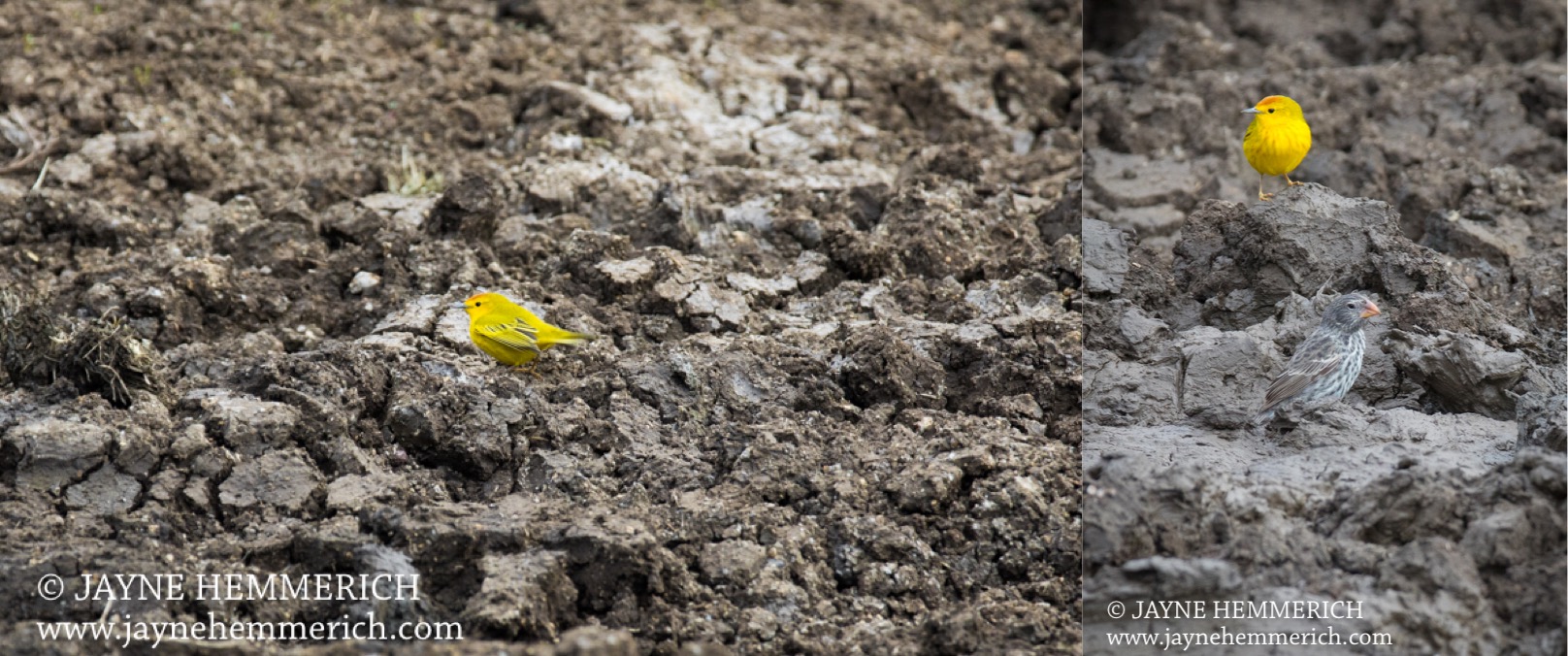 The late afternoon outing was a dry landing on some steps that lead you up to the top of the plateau….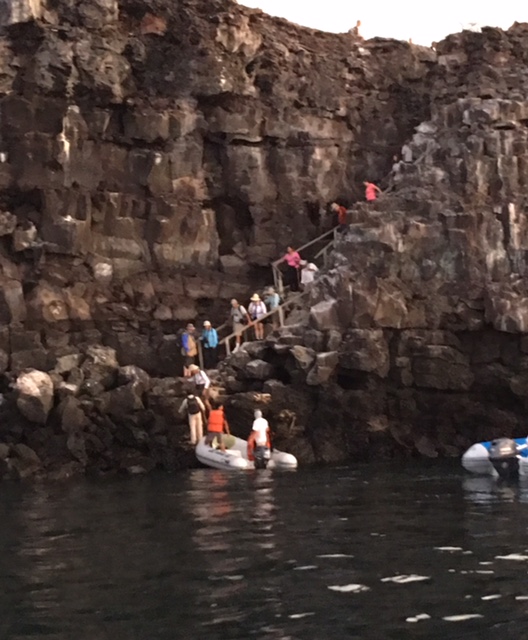 The steps were carved out of the lava and nowhere even, but we made it….
Again the Red-footed Boobies were all over, but the objective was to see, and photograph, the Short-eared Owls who only come out in the evening to feed….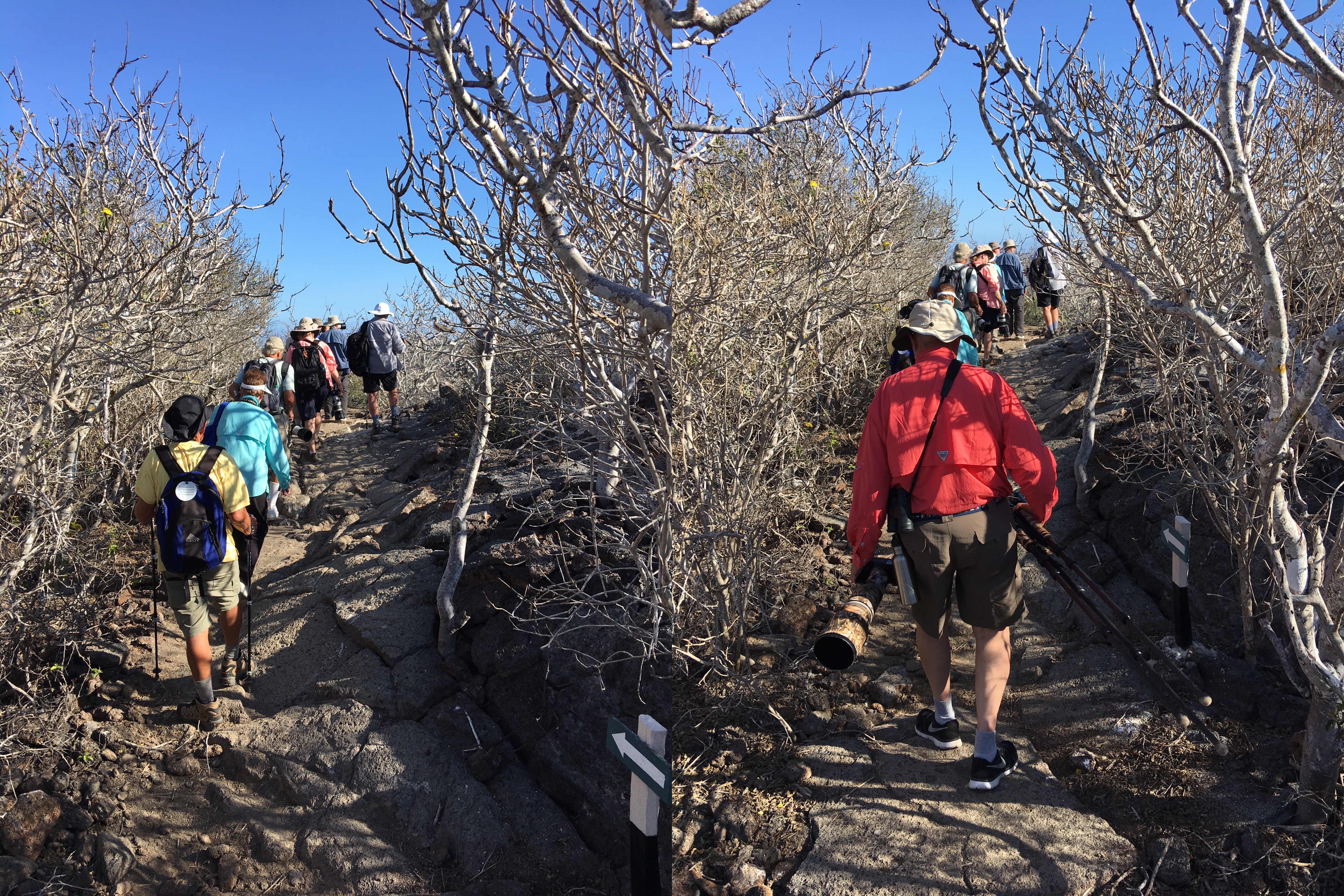 The path up to the Owls..
After dinner, the usual get to gather for a preview of the next day as the boat gets underway.
Spelling errors are my iPads fault